5 Best Neighborhoods In San Antonio
Texas is one of the fastest-growing states in the country. While Austin and Dallas tend to get most of the national attention, San Antonio shouldn't be ignored. It has grown rapidly along with the rest of the state and is one of the most desirable places to live in the country. 
In 2010, the city had a population of just over 1.3 million residents. Since then it ballooned up to just over 1.5 million residents and it continues to grow at a steady pace. As housing construction hasn't been able to keep up with the pace of population growth, the competition for housing has become fierce. Personal needs and preferences will help determine what neighborhood is best for you when it comes to living in San Antonio, but here are some of the best options to choose from: 
Terrel Hills
Terrel Hills is one of the more popular neighborhoods for young families in San Antonio. Around one-third of the residents are families while the rest are young professionals and retirees. While the neighborhood is popular with families, it does boast a vibrant nightlife with plenty of bars and restaurants. 
The location is convenient with easy access to downtown San Antonio and the airport. It's also a walkable community with a number of parks, shops, and restaurants. The high-quality schools in the area is another reason it has become extremely attractive for families. 
Olmos Park
Almost Park is one of the safest neighborhoods in San Antonio. For that reason, it has made it a popular place to live for families as well as young professionals. It has high-quality schools, and great public spaces to gather like Olmost Park, Crockett Park, HemisFair Park, and Manhcke Park. 
While there are plenty of expensive homes and extremely wealthy residents, the neighborhood still has a large number of affordable options, especially for renters. The area has great walkability with cafes and restaurants. It's also a more quiet area and doesn't have much nightlife for those who enjoy a more relaxed environment. 
Alamo Heights
Located just ten minutes from downtown San Antonio, Alamo Heights is one of the safest and most desirable places to live in the city. Beyond the appeal of its location, Alamo Heights provides its residents with a number of family-friendly activities. It's home to the botanical gardens, the local zoo, as well s a number of public spaces and parks to gather with friends and family. 
There are good schools in the neighborhood and while the area doesn't have much when it comes to bars and nightlife, it does have many family-friendly restaurants and cafes to enjoy. 
Lavaca
Lavaca is a neighborhood with no shortage of options when it comes to entertainment. This is one of the reasons it has become attractive to young professionals. The neighborhood has a vibrant nightlife with a wide variety of restaurants, bars, and live music venues. There's the Alamodome which hosts conventions, concerts, and sporting events. Other options for live events include Illusions Theater and  Jokester 22 Pub 'N' Grub for stand-up comedy. 
The median age of the neighborhood is 34 and there is plenty of entertainment year-round for young professionals. The neighborhood hosts a weekly happy hour as well as a block party every October. It's a walkable neighborhood with plenty of shopping to go along with the culinary experience of the area. 
Tobin Hill
One of the most walkable and active communities in San Antonio is Tobin Hill. It's a popular destination and place to live for young professionals who want to enjoy the local nightlife. It's a revamped neighborhood that is becoming increasingly popular with young professionals. Most of the residents in the neighborhood are renters as opposed to homeowners which means there are more options for those looking to rent.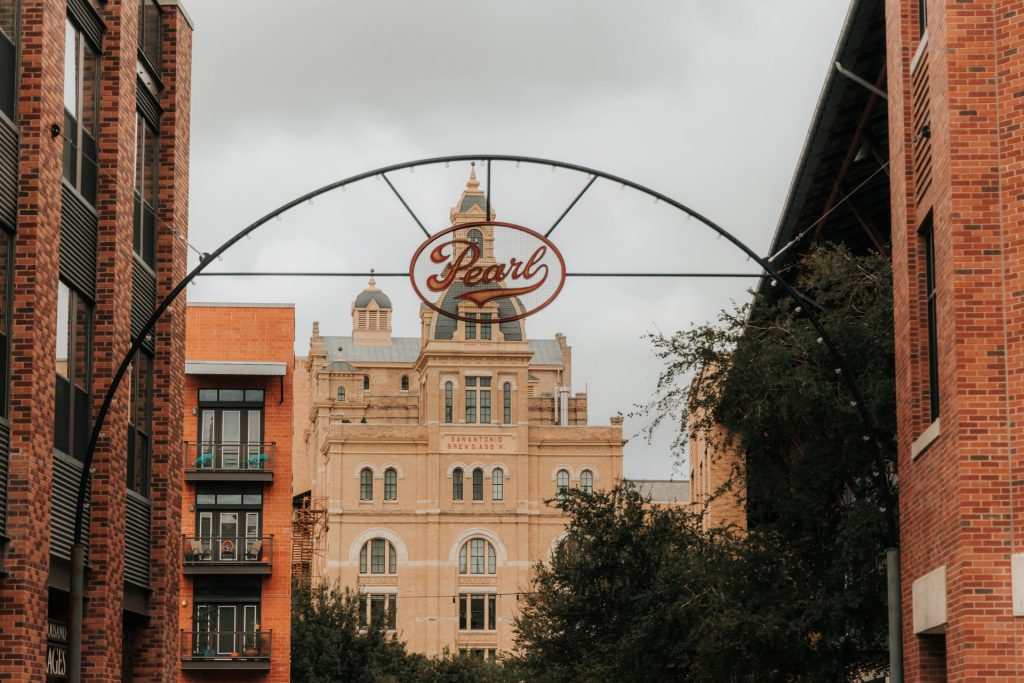 A popular bar and restaurant hub in the historic Pearl is packed with galleries, bars, and restaurants and hosts a weekly farmer's market. There's also Brackenridge Park for those who want to enjoy the outdoors. Tobin Hill is also conveniently located close to San Antonio College as well as the downtown Riverwalk for those who like to easily explore other parts of the city.