5 Hidden Gems In Pacific Beach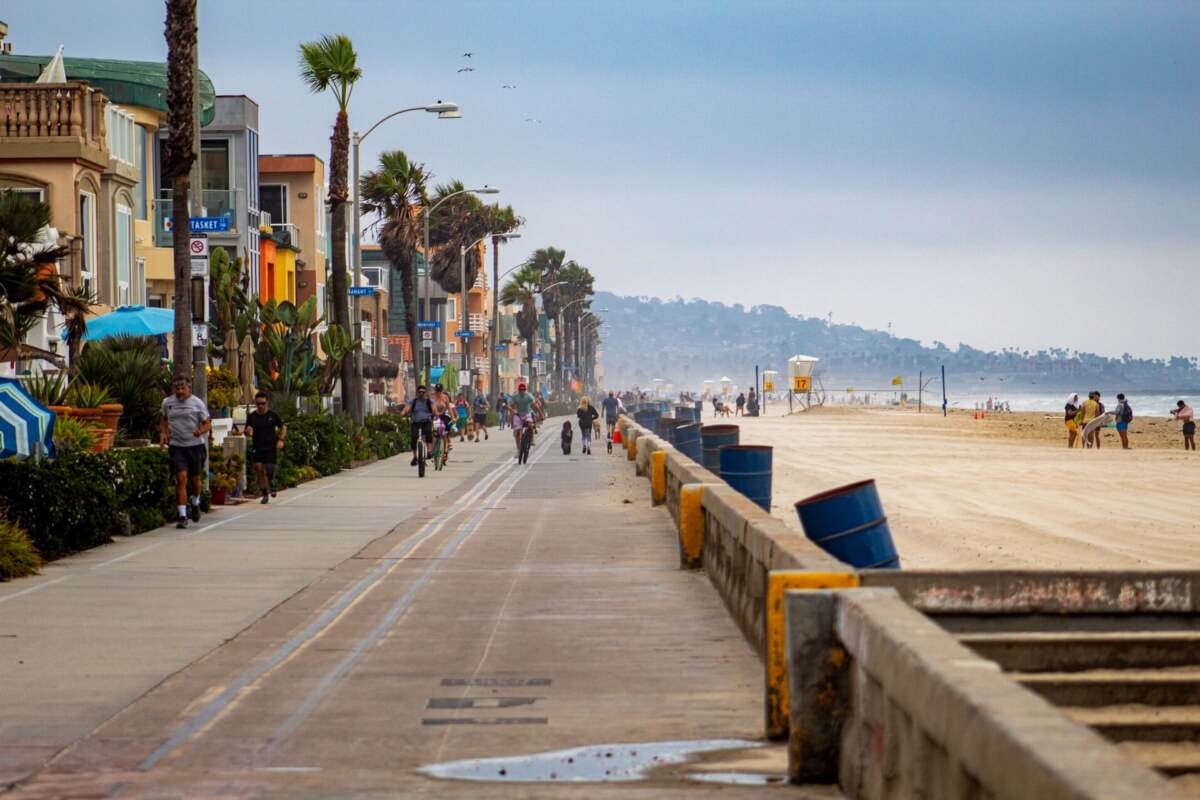 When you live in or visit a tourist town like San Diego, it's really easy to fall into tourist traps. The food usually isn't very good and the drinks are a little overpriced, but sometimes a beer on the boardwalk is just too tempting to avoid. If you're looking for some more unique places to spend your time, there are plenty of options. While there are many to pick from, here are five hidden gems in Pacific Beach:  
The Fishery
There's no shortage of seafood in San Diego and if you're dining out, there's a decent chance the seafood you're eating came from the Fishery, so why not go to the source? There are plenty of tourist traps on the beach where you can get a view, but the food quality is lacking. If you're OK with sacrificing a view of the Pacific Ocean, The Fishery is a far better option than places like World Famous (self-proclaimed). It's north of Garnet Ave, so you'll be able to avoid all the chaos that comes from the local bar scene, making it perfect for dates or a quiet dinner with family and friends. 
E.L.E
It's not every night you'll be able to enjoy an E.L.E burger but at least one night a week, the pop-up restaurant can be found at either Open Bar, Thrusters or The Local. In order to keep track of when they will be open, you have to follow their Instagram or just hope you get lucky and see their pop-up tent while walking about. 
https://youtu.be/bZ3LwbtiMgk?t=187
The menu is simple and there isn't much to think about. They serve smash-burgers with cheese, lettuce, onions, and special sauce on a potato bun. If E.L.E sounds familiar, that's because it's an acronym for "Everybody love everybody which is the motto of Jackie Moon(Will Ferrell), the former player/coach/owner of the Tropics. 
Farmer's Market
San Diego has over 300 days of sunshine a year so one of its major advantages is being able to shop at the outdoor farmers market in any season. On Tuesdays, PB hosts a weekly farmer's market, and even if you have no need for any fresh produce, there are plenty of local merchants and foot stands you can enjoy for both lunch and dinner. Some of the regular food stands include locally roasted coffee and brewed kombucha. Locally made vegan and meat tamales along with a revolving door of Mexican, Asian, and other fares from around the world. 
The Grass Skirt
If you're looking for unique cocktails or have a penchant for tiki bars, the Grass Skirt is a great place for you. Tucked away just a block south of Garnet in an unassuming strip mall, the Grass Skirt could be easily mistaken as just a quick-serve poke restaurant. There's a speakeasy just through the kitchen and if you ask the host, they will walk you through a fake walk-in refrigerator door and into a Polynesian oasis. Stay long enough and you'll even get a few indoor thunderstorms. 
Kate Sessions
https://youtu.be/HpbrVHY3rOc?t=142
Kate Sessions park isn't exactly a secret but it's often overlooked. You've probably seen friends post pictures from there even if you aren't from San Diego. It's overlooked by both locals and tourists because it's uphill and off the beaten path. Most people just default to the bay or the beach, but if you're not in the mood to fight the crowds, Kate Sessions park is a great option. There's a large grass field that overlooks the bay and plenty of trees to lay under if you want to cool off in the shade. There are also some local services that will set up fancy picnic meals for any special event or occasions like baby showers, birthdays, or anniversaries