5 Tips To Buying Rental Property Out Of State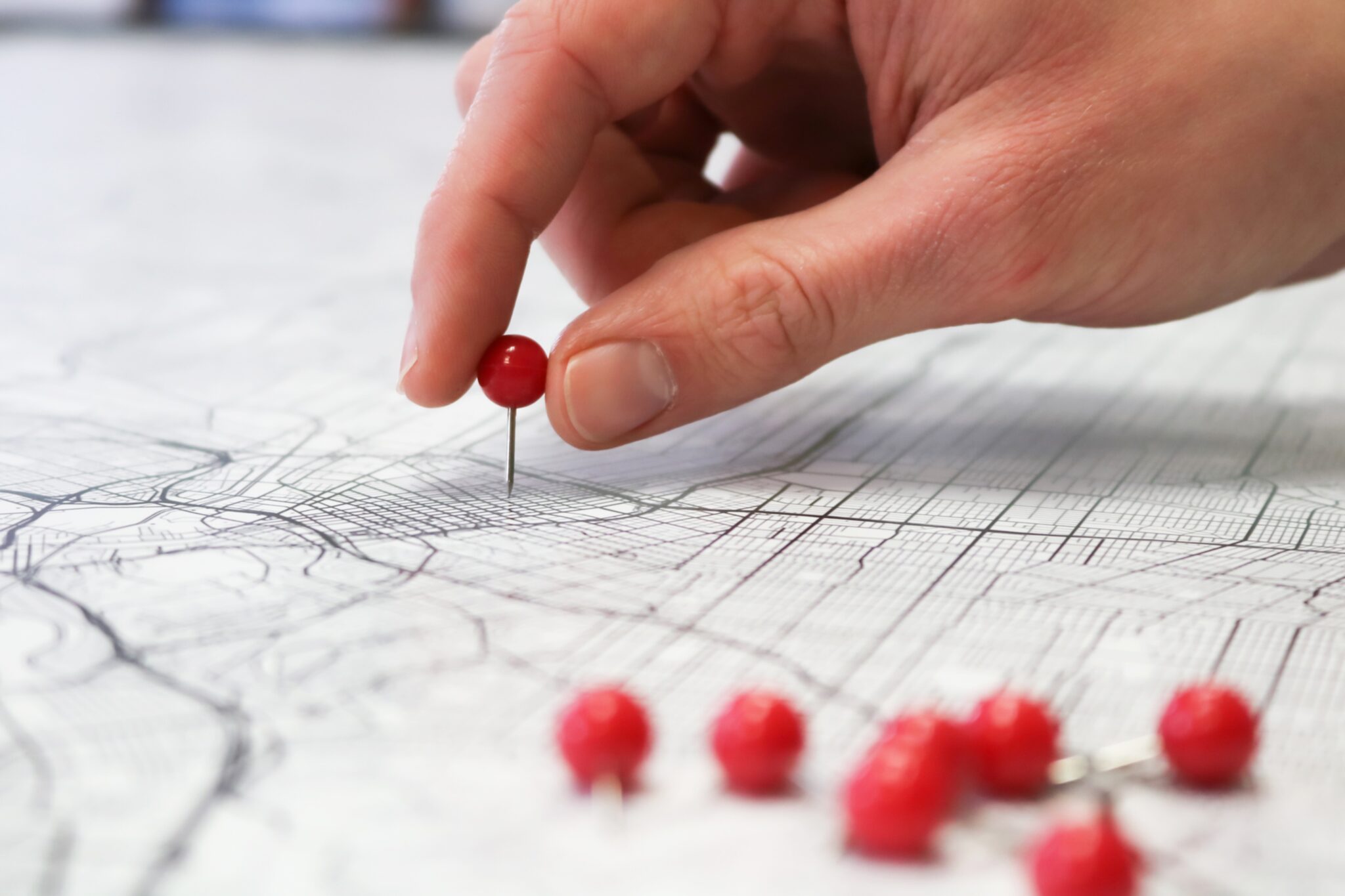 Buying investment property out-of-state isn't as simple as buying a home to live in or buying a rental property nearby. There's a good chance you lack the necessary knowledge about the local real estate market outside of your immediate region. Before making any out-of-state purchase, do all the necessary research to ensure you make a wise business investment. Here are some key things to consider when doing your due diligence for investing in out-of-state rental properties.
Key Takeaways
Buying rental property out-of-state requires thorough research and due diligence to make a wise investment.

Investing out-of-state offers advantages such as better ROI, less upfront cash, and the opportunity to diversify.

Risks include being removed from emergencies, varying laws and ordinances, and difficulty in finding the best rental properties.
Interview with Mike Tighe, Out of State Real Estate Investor
Mike Tighe is a co-founder of Takeoff Capital and podcast host of Real Estate Takeoff. Mike and his partner have $50M in assets under management across 300 multifamily units and a boutique hotel.
Listen to Mike talk about his experience and advise on long distance investing and his unique views.
Why Invest in Rental Property Out-of-State?
Why should you invest in a rental property out of state? Managing a rental property in your backyard can be a lot of work, so owning property in another state can sound unfeasible. While it can be difficult, investing out-of-state has a lot of advantages.
To invest in rental properties out-of-state, you must put your trust in others to handle the day to to day work. You won't be able to inspect every property on your own or oversee any work that needs to be done. For example, you will likely need to take the word of a broker and inspector when purchasing properties without ever setting eyes on it. You'll also need to find contractors who you trust to do good work without being able to oversee any renovations in person.
The benefit is that you can stretch your dollar further in less expensive regions while still earning a substantial profit. Resources are finite, primarily when you are investing on your own. Investing in less expensive regions will allow you to earn money and purchase more properties than in a state like California. On average, the downpayment for a home in California is significantly higher than in Ohio. As your cash flow grows, you can recoup enough to make down payments on more properties in Ohio than in California.
The Pros & Cons of Buying Out-of-State Rental Property in 2023
Pros
Long distance Investing can have quite a few cons. Being removed from the region means you won't be able to handle any emergencies that might pop up. This means you'll need to hire some help which can cut your profits. There's also a big learning curve as all states and municipalities have different laws and ordinances that you will have to learn.
Even with the extra work, the pros can far outweigh the cons in long distance investing. If you're looking to invest in real estate or already have, there's a good chance you live in a high-income area. Areas with high median incomes often have high housing costs. This means your money won't go as far when investing in your area.
Pro #1: There May Be Better Opportunities for Higher ROIs
The property's value doesn't matter as much as the return on the investment. If the monthly profit on a rental property is $2,000, it doesn't matter if it is worth 200k or 2 million dollars. Look for states and cities with lower property tax rates to help keep your costs low. If you're in an expensive coastal region like New Jersey or California, you will find it easier to afford rental units in better condition than the homes you would find locally. For example, homes in a state like Florida are cheaper than in California. This can help keep maintenance costs low as well.
Pro #2: You May Save Money
Saving money now will help make it easier to invest in new properties in the future. To grow your passive income and business, you'll need to continue to buy more rental properties. The more expensive the region, the longer it takes to save for the next purchase. The lower value of the home means you will also have a smaller property tax bill w which lowers your fixed costs.
Pro #3: Diversifying Your Investments Is a Good Strategy
If you invest in rental properties in one region, you put all your eggs in one basket. In some cases, it's not a terrible strategy. Areas with diverse and dynamic economies won't likely see any mass exodus because of local economic downturns the way cities like Detroit and Cleveland have. If the local economy is strong, you'll likely see your housing prices and rental income increase over time. Some areas aren't as stable long-term as others, so investing in multiple regions decreases the likelihood of seeing your investments tank all at once.
Pro #4: You Can Remove Yourself From the 'Daily Work' Involved
Managing a rental property out-of-state can seem overwhelming, but it is easy to find help. You can hire a local property management company that can be there to handle all your in-person needs. You can also use turnkey property management software companies, which often have local real estate agents to handle all your local needs. Hiring help will free up time and allow you to invest in more rental properties.
Cons
Buying a house out-of-state does come with some risks. There's no way to understand an area as well if you could without living in it. This means you'll need to rely on the expertise of those who know better than you. You'll also have to depend on home inspectors to review your investments before purchasing. You will unlikely be able to fly out and look at every property you are considering buying. Also, while something may look good on paper, you don't know the general views about specific neighborhoods by the people who live in the area.
Con #1: Difficulty Finding the Best Rental Properties Out-of-State
Knowing which specific blocks and neighborhoods are the most desirable places to live is challenging. While one home may be in a desirable neighborhood, it may also be on a noisy street or not within walking distance of all the amenities. It's difficult to understand these very details without actually living in the area, and these are some factors that may make renting a property complex. Googling neighborhoods won't tell you everything you need to know when buying a house in another state.
Con #2: Complications Renting Property Out-of-State
Sometimes the low price of a home or multifamily is low for a reason. If you're in an area with high homeownership and low demand, you may not have a large pool of renters to compete for. Supply and demand will determine how quickly you can rent a property, and if the demand is low in the area, you run the risk of having a high vacancy rate. Research the local demographics before buying a home out of state
Where to Look for Out-of-State Rental Property
The first place to start is online. You can use websites like Zillow to get a feel for what is available on the local market and what is affordable. You can also compare rent in the area to the estimated mortgage payment to get a rough idea of what your return on investment would look like. Once you identify the affordable areas, you can contact local real estate agents and brokers for their services and expertise. You can also ask for recommendations from property management companies that can tell you what to expect from the local rental market.
5 Tips for Buying Out-of-State Rental Property
The trick is to look for the indicators of a strong housing market. Supply and demand can change over time as populations fluctuate. Still, the last thing you want is to invest in an area heavily dependent on a handful of employers of industries. Areas with jobs, universities, public transit, and low crime will likely see their home values and rents increase over time. Buying cheap homes in undesirable areas likely won't see a significant return. Also, look for walkable neighborhoods with a lot of amenities. Places with vibrant nightlife, restaurants, parks, and museums indicate a desirable neighborhood. People are willing to pay a premium.
1. Get Pre-Approved
In a competitive market where sellers are getting multiple offers, making a reasonable offer might not be enough to get you the rental property. A seller may choose a buyer who has been pre-approved for a loan because it is the least likely to fall through. The best way to get an edge over competing offers is to have a pre-approved loan ready.
2. Get an Inspection
Owning single-family homes in different states is all about mitigating risks. You should always get a home inspected before making a purchase, but this is especially true when it comes to out-of-state rental properties because you won't be able to look at the homes yourself. The last thing you want to do is make an offer on a property you thought was a bargain and later find out there's expensive structural damage that needs to be repaired before you can put it on the market.
3. Find Local Real Estate Expertise
Investing in real estate can be a high-risk endeavor, and investing out of state comes with additional risks. This isn't something you have to do alone. You can regularly search websites like Zillow to find potential rental properties, but the best option is to find a local realtor – or experts in the local real estate market – who knows exactly what you are looking for. Here are a few ways to invest out-of-state to help reduce your financial risks.
Connect with local real estate agents
Find local real estate agents and open up a line of communication with them. It doesn't just have to be one real estate agent you work with, either. You can have multiple agents in the same area looking for properties you might like. This is a great way to find a potential rental property before others.
Join real estate investment groups
Create an investment group with other real estate investors, friends, or family. By pooling your money with others, you can reduce individual risks while increasing the rate at which you can grow your business and increase cash flow. An investment group will allow for larger down payments and be more attractive to lenders.
Attend real estate investor conferences and events
Nothing helps quite light a little industry insider information. By attending real estate conferences, you can meet people who are knowledgeable about now just recent trends but new laws that can have a significant impact on supply and demand.
Network with other investors
Networking with investors is a great way to learn from others in the industry. They also may reveal other investment opportunities your investment may not be interested in.
Once they know what to look for, they can notify you any time a property goes on the market that matches your checklist. This will also help you get an early jump on a home as soon as it goes on the market and help ensure you don't make an offer too late.
4. Research Jobs, Location, High Demand and Average Home Prices
Job Growth
It's not enough to look at whether or not job growth exists in the area. You also want to look at the industries of job growth. For example, if there was a recent uptick in jobs in a dying industry like coal, that's not an excellent long-term indicator of job growth. On the other hand, if there is an uptick in battery and solar panel manufacturing in the area, that is a good indicator of long-term job growth. Don't just look for job growth; look for job growth in growing industries like renewable energy, biotech, and artificial intelligence.
Proximity to Amenities
People like to live close to entertainment. They will try to get within walking distance if they can. Look for areas with a wide variety of restaurants, cafes, bars, retail, museums, parks, walking trails, public transit, and anything else. People don't like to travel too far when they go out and will pay a premium to live nearby entertainment. When buying land in another state, do some research about nearby amenities.
Market Growth
Look for a real estate market with some steady market growth. The rate of growth and the median price of a home can tell you a lot about both the supply and demand of the area. If the rate of growth is going up rapidly, that means it is a hot market and is either an indicator of high demand through a population influx, a low supply of homes, or both. Find a market that has had a sustained upward trend in market growth.
Average Home Price Compared to Middle Income
Usually, in a good housing market, people spend less than 30% of their income on housing. But if the average cost of homes doesn't match what most people earn in that area, it could become a problem if there aren't enough homes available. Landlords and sellers can't ask for more money if people can't afford it. When many people have to spend more than 30% of their income on rent, it often means there's a growing issue with homelessness in that area. A healthy housing market is one where housing is affordable and can last for a long time, showing that the area is growing in a positive way.
Rental Demand
High housing costs can lead to low homeownership, leading to high demand for rental properties. Other factors can lead to high rental demand as well, like tourism, short-term rentals for business travel, and local universities.
5. Find a Local Property Manager
To save yourself a lot of headaches as an out-of-state landlord, hire a local property manager. This will allow you to take a more hands-off approach to managing your real estate investments. Out-of-state travel is expensive and time-consuming, so you want to do as little as possible when renting out of state. A property management company will ensure you don't have to travel to tend to your rental property, as they can collect rent for you. This makes investing in property out of state easier.
Buying a Rental Property Out-of-State FAQs
Is it challenging to find a rental property remotely?
The process can be complicated compared to other real estate investments nearby because the whole process is very hands-off. Once you find trustworthy people to assist you n the region, it can be a more straightforward process.
How do you manage your properties if they are located out-of-state?
The best option is to use a local property management company or a property management software company that assists with local real estate agents.
Can you own properties in different states?
Yes. One of the significant advantages of the free market is that anyone who can afford to buy or invest in real estate can purchase a property.
Is it a good idea to buy rental property in another state?
It's a good idea if the investment makes sense for you and will likely be profitable.
Can an LLC buy property in another state?
You can form an LLC in each state you invest in. This is a great way to protect your personal wealth regarding potential liability. Before investing out-of-state, it is always a good idea to speak with legal experts who can assist you in setting up an LLC.