Buying A Rental Property With Existing Tenants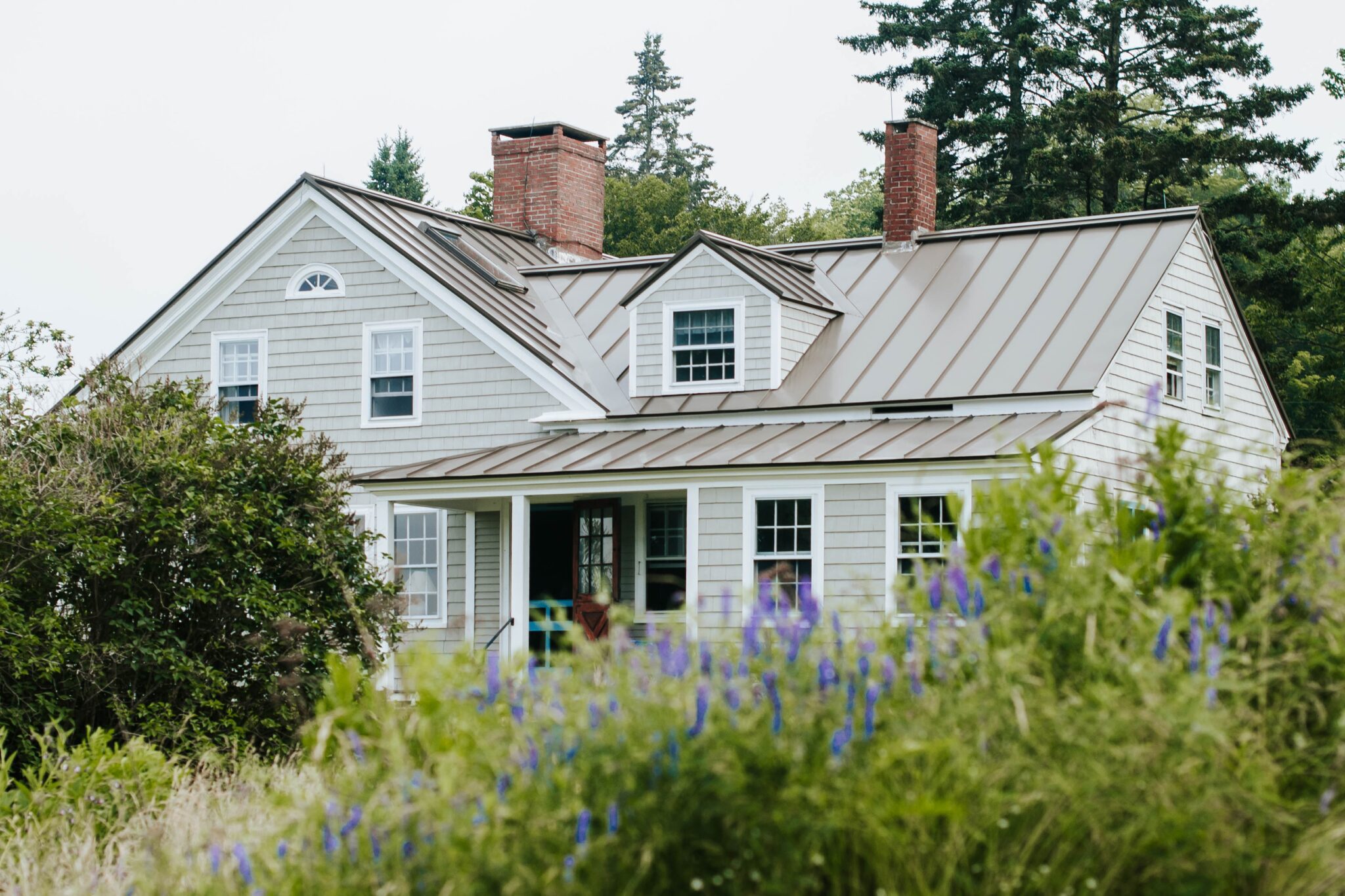 If you've been thinking of buying a rented property with tenants, you've come to the right place. This guide will cover everything you need to know, from whether an already rented property is right for you to dealing with the current tenants. We'll also provide some tips on how to make this process as smooth as possible for both you and the tenants.
Should I buy a house with tenants?
While buying a property with tenants comes with some benefits, like immediate rental income, you'll need to be prepared to deal with potential issues with those tenants. The below will help you decide whether your personal circumstances and comforts align with what you'll face when purchasing a property with tenants already living there.
3 Benefits of Buying A Property With Tenants
When looking to purchase a new rental property, there's always the chance that tenants are already living in the space. You can see this as either a pro or con for a few reasons. The fact that the property is already rented and producing income, for example, is a pro. However, if you're not comfortable with the current tenants or would like to share the space amongst yourself and other tenants, having full control over who you live with may be more important.
1. Saves Time (& Money) Finding a Tenant
Finding qualified tenants for your rental property can not only be time-consuming, but sometimes expensive. Imagine, for example, you have a property capable of generating $2,400 in rent per month. Your mortgage on that property is $1,600.
If we disregard the unforeseen expenses that can come with a rental property, you stand to make a $800 profit per month while the property is occupied. Finding a qualified tenant, managing the showings, background checks and credit checks can often take weeks if not months.
Let's assume it takes you 2 months to find a qualified tenant and an estimated $150 in cost in background & credit checks. That is, at the very least, a $1600 loss in potential income. Services like Ziprent offer tenant placement for this exact reason, helping to manage not only the locating of a qualified tenant but the process that is required to find and qualify that tenant.
If the existing tenants are qualified and have been treating the property with respect, you might be inclined to allow them to renew their lease and rest easy knowing your new property is already generating income.
2. Generates Rental Income Right Away
When you buy a new property, you want to start generating a return on your investment as quickly as possible. Rental income is most likely the reason for purchasing the property in the first place, so an existing tenant placement is the fastest way to start reaching your goals.
However, making contact with your existing tenant and understanding their intent for the future is important. If they enjoy living in the property and would like to renew for example, you'll want to ensure the current lease is up to your standards or generate a new lease all together.
If they do not want to renew, you'll now have a healthy time table to go out and find a qualified tenant to replace them as soon as their lease ends. Cementing this relationship with your existing tenant offers the stability and planning opportunity that's important to becoming a successful rental property owner.
3. Ensures Property is Up To Code
Ensuring your new rental property is up to code and considered legally habitable is extremely important. Depending on the state you're in and previous owners, existing tenants might be a good signal that the property is habitable and features up-to-date wiring, plumbing, and other features that can help avoid dangerous situations. A home inspection, consultation with the current owner, and perhaps even communication with the current tenants will help you ascertain whether the property has any issues that need to be addressed.
3 Risks of Buying a Rented Property with Tenants
As is typical with most financially rewarding experiences, there are also risk factors to consider when buying a rented property with tenants. These could include that you may not be able to evict the tenants if they do not want to leave, they may not have taken care of the property and now you must repair it, or the tenants may not pay their rent on time or at all.
1. Must Accept Landlord Obligations
As you might already know, buying a rental property with tenants means immediately accepting the number of obligations that come with being a landlord. These obligations will include ensuring the property is safe and in habitable conditions, meeting all legal requirements, and being fair and reasonable in your communications with your tenants. Failing to address and meet these obligations isn't just the polite thing to do, they come with legal ramifications. It's important that you consider not only your obligations as a landlord moving forward, but whether the previous owner was also meeting these obligations in a satisfactory way.
To summarize, as a landlord you will need to:
Respond to any repairs in a prompt manner
Comply with all state and local landlord-tenant leads, health codes, and building codes
Maintain a safe and habitable property for your tenants
Keep the property free of environmental toxins such as asbestos, lead-based paint, and pests.
Maintain the structural integrity of the building
Ensure the water heater works and tenants have access to running water and heat
Maintain the HVAC system, electrical, plumbing, etc.
Be aware of state-specific laws for landlord-tenant relationships
2. Must Accept The Existing Tenant, for a time
It's important to remember that a lease agreement and the terms associated are legally binding contracts to which two parties agree to. Breaking the lease early could set a bad precedent and lead to increased litigation risk in the future. Additionally, a landlord could suffer financially if a tenant breaks the lease, while the tenant could find themselves struggling to find a new place to live in a competitive market.
3. Honor Lease Terms
If you've been thinking of buying a rented property with tenants, you've come to the right place. This guide will cover everything you need to know, from whether an already rented property is right for you to dealing with the current tenants. We'll also provide some tips on how to make this process as smooth as possible for both you and the tenants.
How to go about buying a rented property
When you're considering buying a rented property, it's important to understand what to look for and what the process might involve. The first step is considering the financials, meaning whether the property fits your needs and budget. You can do your own search for properties online or simply hire a real estate agent to help.
Once you have found a suitable property, you'll need to arrange for a viewing and then make an offer if it fits your needs. Your offer will be subject to the current owner's approval, so it's important to make sure it's competitive if you really want to purchase the property. Should the current owner accept, you will then need to complete a purchase agreement and pay a deposit. The final step, should you need one, is to
6 Tips for Buying a Rented Property With Existing Tenants
When you're buying a property with existing tenants, you should be aware of the rights and obligations of each party involved. As the buyer, take time to make yourself fully aware of the terms of the existing tenancy agreement and the rights of the tenant. You should be prepared to honor any existing commitments that might have been made to the tenants, such as maintaining the property in its current condition. The tenants also need to be made aware of their obligations and ensure they are not in breach of any of the existing terms.
1. The Lease Agreement Survives the Sale
Even though the property now may have changed ownership, a lease agreement between the tenant and the previous landlord still stands with the new owner. This is assuming the lease has not reached its conclusion, of course. The tenant is still responsible for paying the rent and abiding by the terms of the existing lease agreement.
2. Get Familiar With State and Federal Tenant Rights
As a tenant, it's important to know your rights. Knowing what you can and cannot do while living on the property and what to do if you have a problem is important. Here's a quick list of some of the most important tenant rights:
Right to live in a safe and healthy home
Right to privacy
Right to a reasonable amount of heat, light, and ventilation
Right to receive proper notice before your landlord enters the home
Right to sue your landlord if your rights are violated
3. Changing or Terminating a Lease
If you are considering changing a lease clause or terminating the existing lease, you need to give the tenant as much notice as possible. Depending on the situation, you may be required to provide written notice or even go to court to be able to do this. We recommend consulting with an expert in the field before taking any action.
4. Get Comfortable with Your Landlord Obligations
As mentioned above, a landlord has a number of obligations to their tenants. Ensuring the property is safe and in good condition, maintaining common areas, and returning the deposit at the end of the tenancy for example. Failure to meet these obligations can result in legal headaches and further action from your tenant.
Ziprent provides the expertise and communication necessary to successfully manage the landlord-tenant relationship. If you're not fully comfortable managing this relationship yourself or simply don't have the time, you might want to consider enlisting the help of Ziprent.
5. When to Make a New Agreement:
If you feel that the existing agreement isn't working for you as the new owner, it may be time to create a new agreement. This can be done by renegotiating the terms of the existing agreement or by creating a new one entirely. Ensure that both parties are in agreement on the new terms so you can continue to have a healthy relationship moving forward.
6. Inspect How the Tenants Treat the Property
While this may also be a part of the purchase process and the home inspection, you'll also want to consider how the tenants are treating the property. Is their overall cleanliness up to your standards? Are they taking care of the lawn and landscaping, or does that fall under your obligations? Ensuring they're doing all of the above in addition to following other rules and regulations set in place could mean a friendly relationship moving forward. If you're not satisfied, it's best to address this immediately.
FAQs about Buying a Property With Existing Tenants
If you're considering buying a property with existing tenants, here are some commonly asked questions.
Can the landlords raise their existing tenant's rent?
Unfortunately, there is no exact answer to this question. This can depend on a variety of factors, including the lease agreement currently in place and the landlord's ability to raise the rent. In general, a landlord should be able to raise the rent at the end of the lease agreement. It's important to consider comparable homes and the market at large and to try and be fair and reasonable when considering an increase in rent.
Can I evict a tenant when I buy a house?
In most instances, purchasing a house with existing tenants means you will also become the landlord to the current tenants. However, if the tenant is not paying rent or violating the terms of the existing lease agreement, you may be able to evict them using the appropriate legal processes.
What happens if I bought a house and the tenant won't move out?
If you are a new homeowner and trying to evict the current tenants but they won't leave, you do have a few options. You can try to negotiate with the tenant and come to some sort of agreement. You could file an unlawful detainer lawsuit to attempt to evict the tenant. If the relationship between a tenant and landlord degrades to this level, it's best to consult with a legal professional immediately.
What Should Landlords Watch Out For?
There are a few factors that a new owner should be aware of when renting their property. First, make sure you have a good understanding of the local rental market and what tenants are looking for in a rental. You should be aware of any changes in legislation that could affect the viability of your rental property. Additionally, landlords should always be vigilant about potential scams. This can be mitigated by carrying out proper reference and credit checks on any potential tenants.