How to Prepare Your Home for Rent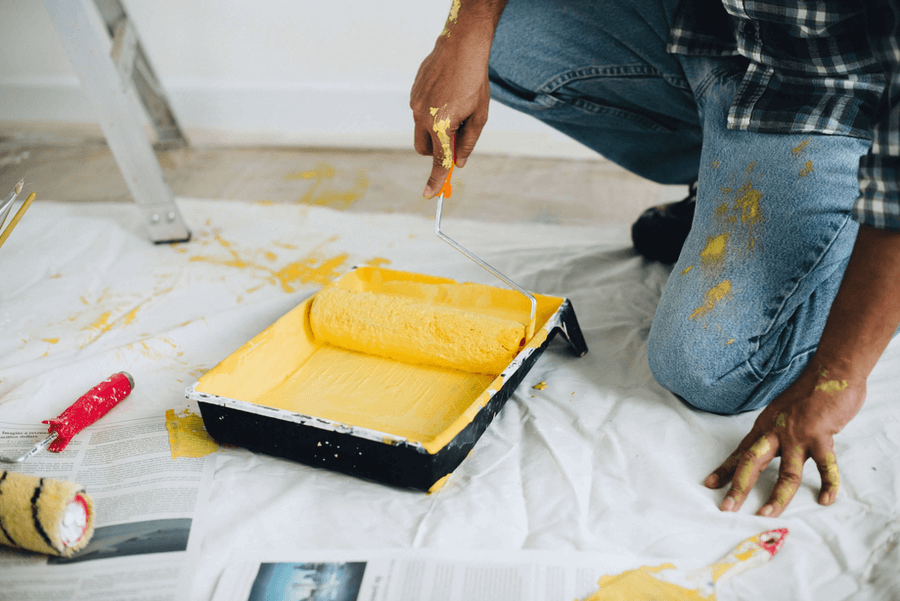 Preparing your house for rent, or getting it 'rent-ready', means getting it in proper shape for the incoming tenants. Most tenants expect a property to be free of maintenance issues, professionally cleaned and ready to live in comfortably.
Depending on the property, there may only be a short list of things to do, but as a general rule, here are 6 things you should do before handing over the keys!
Make repairs and address other maintenance items
The first thing you'll want to do when getting the home rent-ready is to fix and repair any necessary items. Below is a standard list of what you'll want to check.
General
Holes in the wall
Damaged carpets
Chipped flooring/tiles
Appliances
Refrigerator
Water heater
AC/Heating
Dishwasher
Garbage disposal (if applicable)
Sink/faucets
Microwave
Washer and dryer
Other Items
Garage doors
Fences
Doors
Deck
Pool/Spa
Lights/electrical
Air filters
Fans
The rule here is that everything in the home (unless otherwise previously agreed upon) should be in working order and safe for the tenant to use. It is also a good idea to ensure that if you hire someone to do repairs, they are a licensed professional.
Depending on the condition of the home, maintenance and repairs could either be a small or a larger task. Luckily, at Ziprent we can help you coordinate the prep work utilizing our curated network of professional vendors, making the process seamless.
Put on a fresh coat of paint
Once you have made your repairs, it's time to spruce the place up with a nice fresh coat of paint. Newly painted walls significantly enhance the look and feel of a room. Plus, it's a great way to cover up any scratches or previous paint damages.
Yes, we know not this type of painting, but hey it's Bob Ross
Get a deep clean
Clean all the nooks and crannies throughout the home. A professional cleaning team will clean the house from top to bottom, no baseboard or tile left behind. Along with a deep clean, we recommend getting the carpets either professionally cleaned or shampooed and steamed.
While the inside is critical, don't forget about the yard or patios! Trim any bushes and trees, take out any dead plants and make sure outside furniture is ready to go.
All of this ensures a smooth transfer for both you and the tenant. The last thing you want is the tenant complaining about any of these items when they first move in.
Rekey the locks
You don't want someone you don't know having the keys to your house, and neither does your new tenant. Switch out or rekey the locks and reset any electronic door codes. You will also want to think about garage door openers as well as security systems. If you live in a place with resident amenities like a pool or a gym, you can probably reset the FOB or other entry devices. Other locks to think about might be mailboxes, outdoor sheds, side gates, etc. It's important that both you and your new tenant feel confident they are the only people with the keys to the home.
If the tenant is responsible for their own utilities, you want to make sure both you and the tenant are ready to make that switch. Don't wait until the last minute. Make sure the owner or previous tenants are all paid up and bills are current. At Ziprent, we provide a utilities list to the new tenant so they know who to contact when they are ready to put them in their name. We make sure everything has been checked and looked over to ensure there are no discrepancies when the changeover happens.
The final walkthrough
This is the best part of prepping your home to rent - the walkthrough. Double check that all of the hard work put in to making this property a home is completed and ready to be enjoyed by the next tenant. This is your opportunity to finish up any last touches and ensure the house is in tip-top shape. With Ziprent, every home receives a thorough walkthrough which is stored within your personal property dashboard!
While tenants enjoy (and expect) to move into a perfectly maintained home, prepping your home provides protection to the landlord. If the property sustains any damage from the tenant throughout their lease, it will be easier to identify responsible parties and execute repairs accordingly.
Do you have questions about how to get your home rent-ready? Contact us for more information and find out how Ziprent can help you through this process.