How to Write an Engaging Listing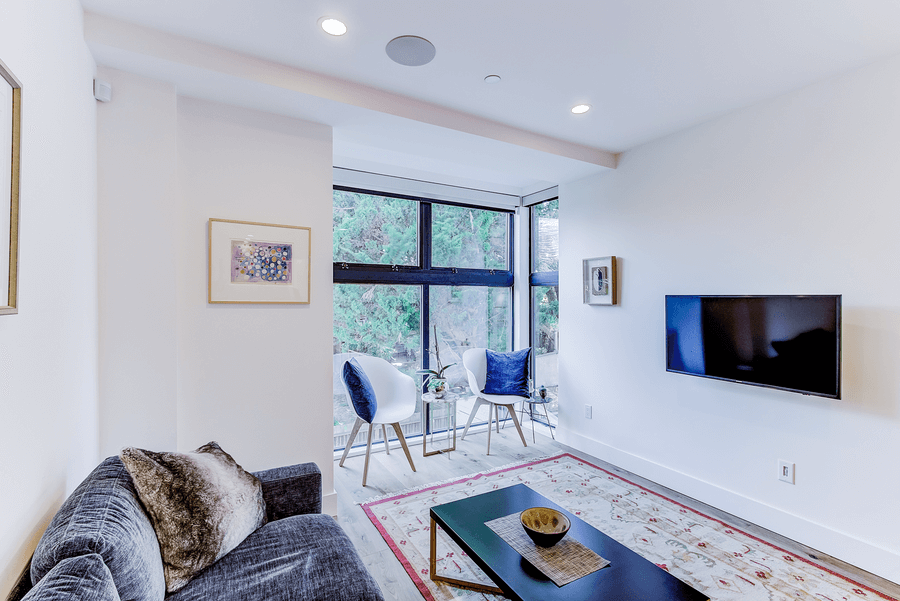 With more and more people searching online for their future homes, it's more important than ever to catch their attention with effective, detailed and persuasive listings. You have a short window of opportunity to impress and entice a potential renter to click and engage with your listing vs. your competitors. So, how can you make sure your listing gets the clicks you're looking for? Here are our top tips for writing listings that work.
Write to your audience
This may seem obvious, but unfortunately, can be more difficult than it sounds. For example, an attached garage might be heavily sought after in a cold place or in a city if you are renting a family home, while it may not be so important in Southern California. See what I mean? You need to understand your market and target audience. What are THEY looking for?
Start by visualizing the perfect tenant. Who would love to live in your home and why? Is it a 4 person family, looking for a safe neighborhood, next to great schools. What about a young professional looking for a studio close to downtown? Your listing should highlight items on your ideal tenant's wishlist in order to immediately catch their attention and get them to dive deeper into your listing.
Here are a few examples of both good and bad listing description introductions. Can you spot the bad ones?
Description 1: Charming family home in the heart of (desirable neighborhood), with an attached garage, ample backyard and game room.
Description 2: 3 bedroom, two bathroom house across from high school.
Description 3: Newly remodeled downtown condo on 4th floor w/ elevator, close to subway, restaurants and walking distance to shopping center.
Description 4: Downtown condo. No partiers, no pets, no smoking.
Highlight the most important features of the home
Your home has unique selling points (USPs) and your listing description is your chance to put those at the forefront. What makes your home different from the others currently on the market? Do you have beach access? A loft? What about all utilities included? Once you understand your target market, you can pick and choose which USPs you'd like to highlight in your description. Remember, using location isn't always a USP. Typically, a potential tenant is searching in a particular area for a home/apartment with pre-specified requirements, like the number of bedrooms. These are usually not good examples of USPs to highlight in your listing, even though they will be important to include within the overall description.
Revisit the examples above. Which listing summary intros share a valuable USP? For example, both #1 and #3 share something that might be highly attractive to a potential tenant. A large backyard and a game room is something a family might want. An elevator in a 4-story building (depending on where you are) might be seen as a luxury and a huge USP.
Create an eye catching headline, but keep it succinct
You are not writing a novel, you are writing a listing description to attract potential tenants. Chances are they are doing a search that gets hundreds of search results. Instead of writing some lengthy, robust listing description, get to the point. You have one opportunity to tell your potential tenants, "Hey, look at me, I've got what you need." Let's take a look at the following listing descriptions.
Description 1: Listen to the river flow by and the birds chirp in this beautiful 2 bedroom condo next to Wingfield Park close to trendy and lively downtown.
Description 2: Bright and spacious newly remodeled condo close to river, walking distance to downtown, quiet neighborhood, great for young professional.
The first intro might paint a picture of the experience, which isn't necessarily a bad thing, but it wastes so much space on unnecessary adjectives, while also contradicting itself by saying close to lively and trendy downtown, but seemingly peaceful because you can hear the river and the birds chirping. In my expert opinion, you are looking for two different types of tenants with this description.
The second, on the other hand specifically pinpoints the ideal tenant as well as some great USPs. It is to the point, shares highlights of the location and who the condo might be great for.
Explain what they are getting and keep it honest
One of the worst things you can do is over promise and under deliver. We see this ALL the time in real estate. You do an online search, you find a potential place that looks great, and now you want to see it in person. The pictures are awesome, the description contains everything you are looking for AND more. You think, 'Finally, I've found the perfect spot!' Then, you go and see the place in person and as you're pulling up you ask yourself, 'Is this even the same place?' Yes, this happens A LOT. Listing agents/owners get these amazing pictures taken and write these over the top listing descriptions and titles making it seem like you've found the home of your dreams. Not only is this false advertising, but it can really affect your business and rental potential down the road.
This is why it's so important to have a professional property management company, like Ziprent, help market and fill your home. We understand the market and how not to over or undersell your property.
You need to keep your listing descriptions and photos honest. If you can't recognize the home you see in the pictures to the one in real life, you are going to have a lot of problems trying to rent your home. Check out our post on how professional listing photos matter. Just as if you your listing title claims something that isn't actually true. See the below example.
Description 1: Open floor plan, family home, close to great schools with pool!
This sounds great, right? But then, the potential renter finds out that the pool is actually a shared pool in a complex and is quite far from the home itself. See how this title can be deceiving to a potential renter?
At the end of the day, your goal is to rent your home and our goal is the ensure that we place the right tenants into your home. At Ziprent, we pay careful attention to the details in how we list and market the property. We not only do you we list your property within our own platform, but we syndicate to all of the major rental networks such Trulia, Zillow Group, Craigslist, Facebook, and more! This ensures we rent your home quickly and to the best possible tenants!
Like what your here? Click here to get started with Ziprent for free!