What Great Tenants Look for in a Potential Home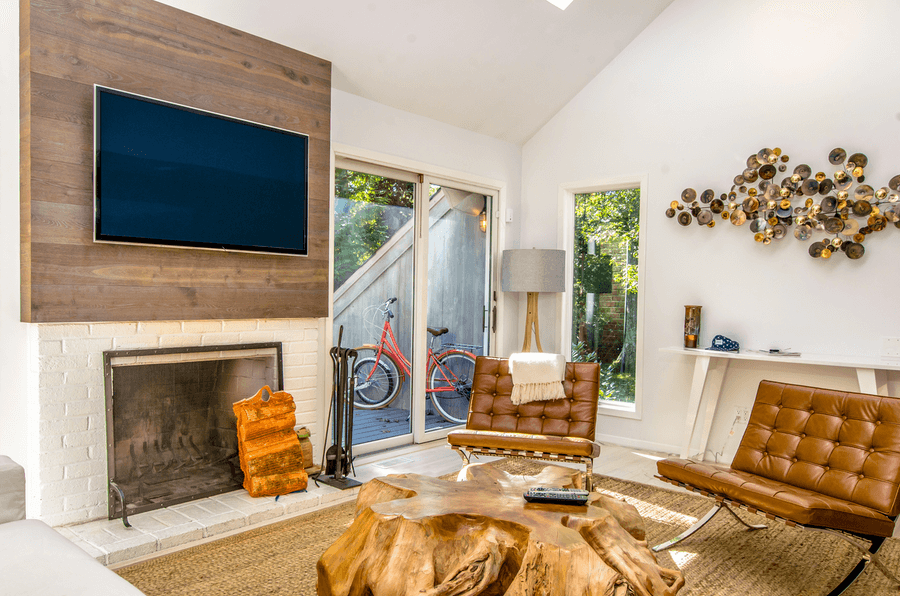 Great tenants can be hard to find. However, renting your home to the perfect tenant doesn't have to be difficult. With a great property manager and some expert home tips, your home could be rented at the right price to a great tenant in no time.
So, what do tenants look for in a home? We've put together our top 6 most sought after features. Some you don't have any control over, but fear not, there are many you do, so read on to find out what these are.
Location
If you already have a property, then there is not a whole lot you can do about the location, but if you are an investor looking for a new rental, location is something you'll want to consider. Tenants want a location that is convenient for them. Of course, this is completely subjective based on the tenant and their specific needs and wants.
For example, a family might look for a rental near good schools. A young professional might be looking for a rental near their work or in a lively, trendy part of town. Depending on your location, you will be attracting different types of tenants. When renting your home, showcase location highlights that speak to your ideal tenant. Find the best aspects of your location and tell a story of why it's perfect for what the potential tenant is looking for. Is it walking distance to downtown? What about great freeway access?
Examples of location highlights:
Highway access
Walking distance to downtown
Great schools
Next to a park
Quiet neighborhood
Lively, downtown neighborhood
Great access public transportation
Walking distance to beach
Close to outdoor activities like hiking, walking trails, etc.
Safety & Security
Nobody wants to feel unsafe in their home. Regardless of location, you want to make sure your home has all of the safety features of a well equipped rental. To get your home ready for renters, we suggest having the following installed and in working order before your new tenants move in.
Remember, every home is different and some may not have features like a fire escape, but this is a general list of required as well as optional security features:
Smoke alarms and carbon monoxide detectors
First aid kits
Fire extinguishers in multiple locations in the home
Secure deadbolt locks
Sprinkler system
Accessible and usable fire escapes
Updated (and up to code) electrical wiring (no loose wires)
Updated heating system installed and checked by a professional
Additional security features:
Handrails installed on stairwells with three or more stairs
Sidewalks in good condition
Additional heating systems installed, cleaned and working properly (pellet stoves,
fireplaces/chimneys, wood stoves, etc)
Burglar/alarm system properly installed
Security cameras (not on the inside and no audio)
Fenced yard for children and/or animals
Flammable liquids/elements such as propane properly stored and secured
Fenced pool with gate
Outside lighting
Parking
Parking availability is going to largely depend on the location of the rental, but more often than not, a dedicated parking space is a definite bonus. If you live in a suburb or in a quieter part of town, parking may not be an issue. However if you are in the city, a parking spot could be gold.
If you have a two car garage, that might be a huge draw for a family or someone needing a lot of storage space.
A parking spot can go a long way, so if you can offer one, go for it. A parking spot can potentially help you rent at a higher rate than without one.
Move-in Ready Condition
Renters are not looking for a fixer upper. Tenants want a property that is move-in ready the day they sign the lease. If your home needs work, renovations, or upgrades, do those first and then find the right tenant.
Not having a home that is ready to be lived in, means the tenant is going to have to deal with the home's issues throughout the term of their lease. No tenant is going to want that. They want turnkey, ready to go, simple and easy.
It will be much easier to find a good tenant at a higher rental rate with a move-in ready home than if the home needs a ton of work.
Qualities of a move-in ready home:
No major renovations needed
Clean
Habitable (even if it isn't upgraded)
De-cluttered
Clean garage
Safety features installed & working properly
No maintenance issues
Included Appliances & Other Upgrades
When looking for a rental, tenants prefer a turnkey home. This means having all the appliances provided and working properly. Very rarely will you find a tenant that is looking to bring in their own dishwasher, refrigerator or washer and dryer. If you do not provide these basic appliances, chances are it will take much longer to find the right tenant. Not to mention, you can rent at a higher rate, since the tenant will not have to go spend a ton of their own money on appliances for a home they are just renting. Most will not be willing to make that investment.
Here is a list of basic appliances you should provide:
Refrigerator
Stove and oven
Microwave
Dishwasher
Clothes washer
Clothes dryer
The next thing to think about when it comes to appliances is if they all work and in what condition they are in. Is the tenant going to have to get the clothes washer serviced shortly after they move in? Is the microwave going to stop working?
Make sure your appliances are up to date, properly installed and in great working order. Upgrading your appliances can also be a huge draw and again, get you that premium rate you'd like.
A tenant is not always going to need a super upgraded home, but the more upgrades and renovations you've made, the more you can ask for.
In a competitive rental market, even simple upgrades, like appliances, can significantly improve your rental potential.
A Good Property Manager
Last, but certainly not least, a tenant wants a good landlord and property manager. They want someone they can trust, who is responsive and who takes care of the property in a professional and timely manner.
Here are a few important qualities of a good landlord:
Great communication
Attention to detail and accurate documentation
Understands your city and states rental/property laws
Maintains the property professionally
Respects tenant's privacy
Is rational, reasonable and understanding to tenant needs
Is transparent with rules, regulations, rent, maintenance, etc.
Property management companies who use technology, personal touches and offer superior customer service are revolutionizing the way properties are rented, maintained and serviced. Companies like us at Ziprent are making the experience on both the part of the landlord and the tenant far more enjoyable and profitable. A good property management company can make the difference between a great experience or a very poor one.
Interested in using our services? Get started with Ziprent for free! Click here to get the ball rolling.